Page sub-title in here
At Swift we're proud of our manufacturing processes and high-grade materials, while working alongside industry-leading suppliers to produce the very best product. As part of this commitment, we defined the Swift Difference and the Swift Superior Standard, where we ensure every holiday home and lodge that we produce meets our high quality and specification requirements.
As a leading manufacturer of holiday homes, touring caravans and motorhomes, we know just how to create the perfect retreat for your getaways. We apply this understanding in superb specifications, impeccable looks and creative space solutions, and work with a selection of the industry's most trusted suppliers.
As part of this manufacturing commitment, we defined the Swift Difference and the Swift Superior Standard, where we ensure that every holiday home and lodge that we produce meets our high quality and specification requirements.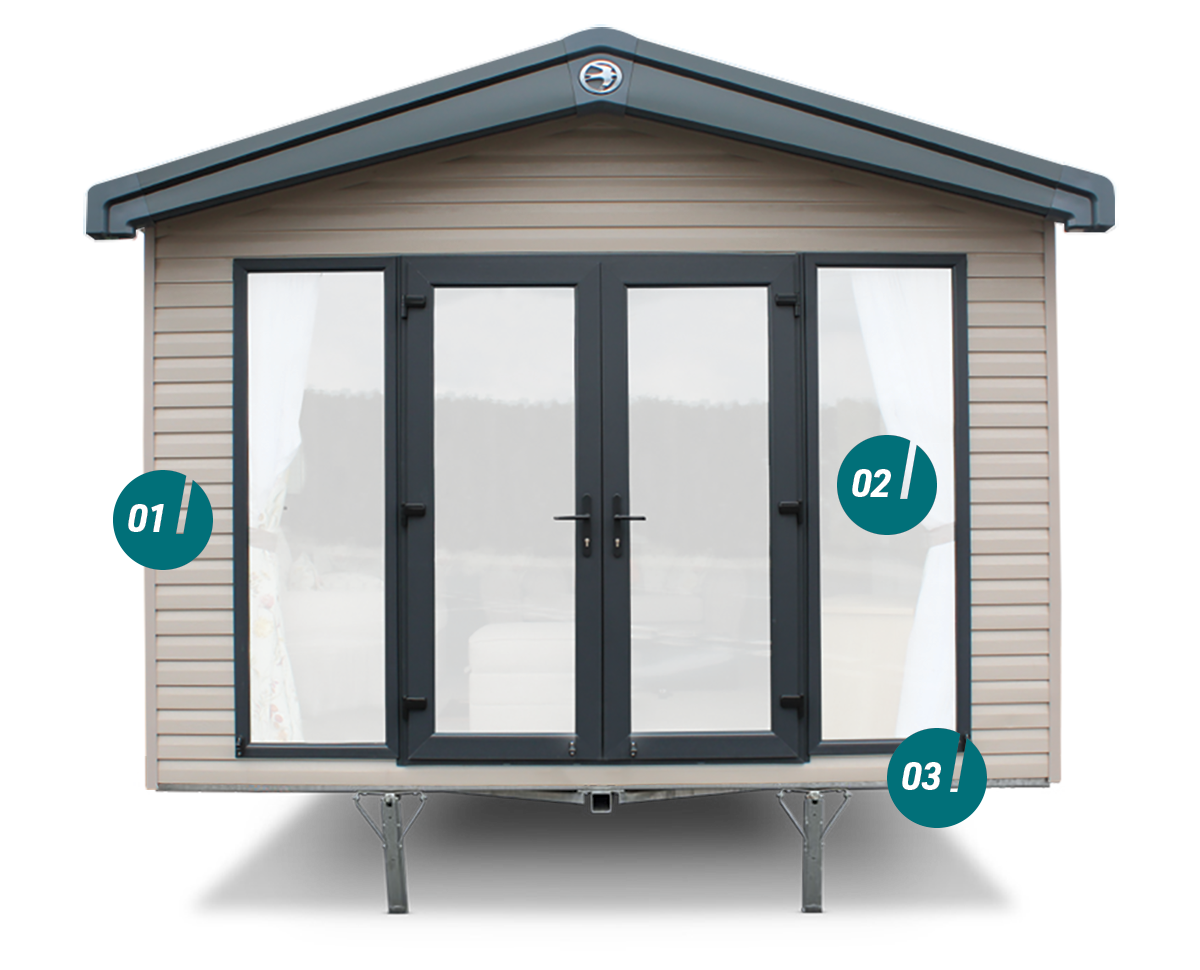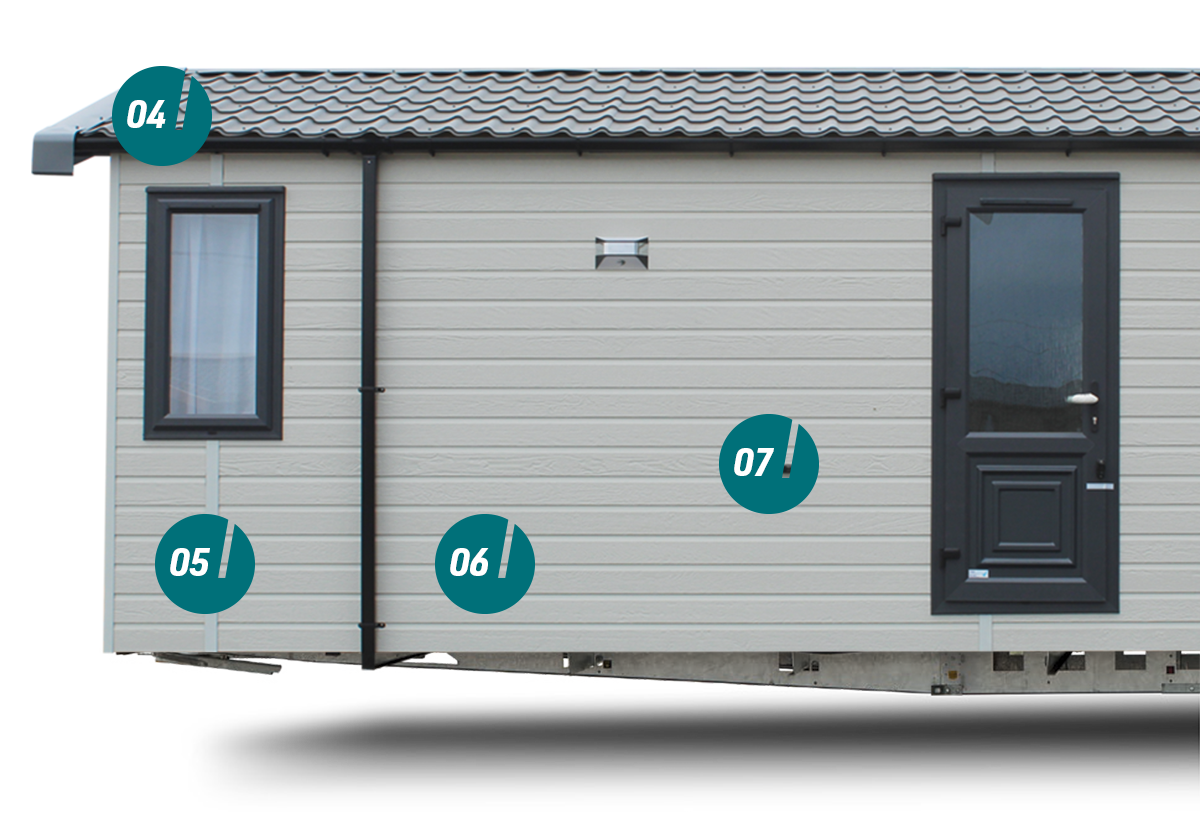 Get to know The Swift Difference
Construction and Thermal Efficiency

Swift's holiday home range is built to BS EN 1647, and meets the National Caravan Council (NCC) Structural Thermal Rating Scheme for Caravan Holiday Homes, which gives an indication of the likely thermal efficiency of the holiday home. Swift's lodge range is built to BS 3632, and meets the NCC Energy Efficiency Rating Scheme for Residential Park Homes. This specification sets a higher standard for thermal efficiency through improvements in roof, wall and floor insulation.

Double Glazing

In response to the demand for more energy-conscious living, heat-reflecting 'Thermaglas' double glazing with a 16mm air space is fitted as standard or as an option on our holiday home ranges. All lodges are fitted with 'Thermaglas' as standard.

Chassis

Swift only specify a fully galvanised chassis as standard. What's more, every Swift holiday home and lodge comes with a 10-year anti-corrosion warranty.

Roof Trusses

For accuracy, strength and reliability, all Swift holiday homes and lodges use prefabricated roof trusses. The resulting roof strength meets Grade B snow loading (capable of carrying half a metre of settled snow), while a minimum of 90mm glass wool insulation in holiday homes, and 200mm in lodges, provides excellent thermal efficiency.

Wall Construction

All Swift holiday homes and lodges benefit from bonded 'sandwich' exterior wall construction for greater structural strength. The walls are made in modules approximately 3m x 2m and are cladded with aluminium, CanExel or Corelux. Each module consists of a robust timber frame, battened out and filled with insulation and a plywood inner skin. For lodges, the outer surface is constructed of a breathable moisture membrane.

Floor Construction

The flooring in Swift holiday homes is constructed from timber joists much like a traditional home. Class-leading 50mm glass wool insulation is placed between the joists and the floor is covered with a breathable membrane and with a waterproof finish for durability. In Swift lodges, the thermal efficiency is enhanced with Structural Insulated Panel (SIPs) flooring, consisting of a timber frame with floorboards either side, which is injected with polyurethane, giving a greater level of insulation for all year round living.

Safety comes first

All our holiday homes and lodges are built in accordance with British and European standards and are audited against these build standards by the National Caravan Council (NCC).
Swift Superior Standard
There's no better feeling than stepping into your lodge for a relaxing getaway, so we do everything possible to make that feeling last for years to come.
We pride ourselves on applying superior manufacturing quality to everything we produce, giving you the confidence that your investment is protected and built to last. With the comfort of total assurance in your purchase, you can get on with the important things in life – making smiles and enjoying unforgettable getaways.
And prioritising your peace of mind, we offer outstanding warranties, including a 3-year Manufacturer Supersure Warranty, 5-year Structural Warranty and 10-year Chassis Warranty.

What makes the Swift Superior Standard?